HOW TO FOLD A BATWING . . . or a RAMAPAGE II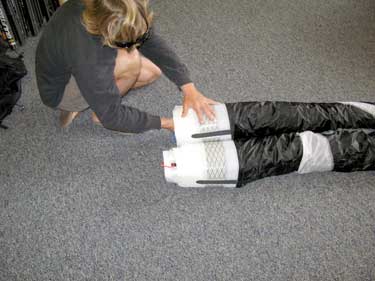 1) Roll up the Batwing from wingtip to center as tight as possible along the LE. (Make sure to roll LE on top of LE)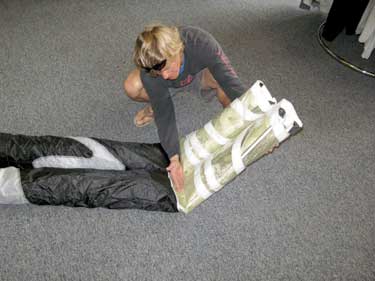 2) Make the first fold from the TE at X-Ply material change of the canopy.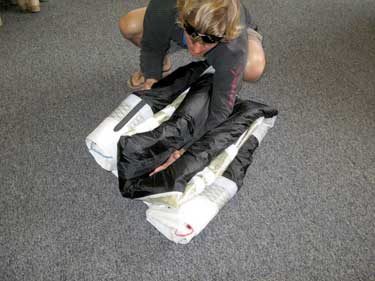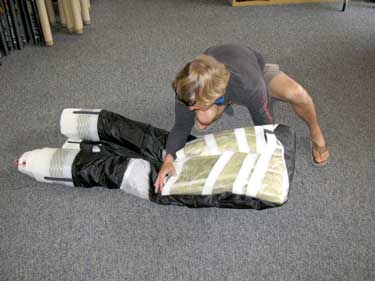 3/4) Proceed to fold again making a total of two fold along the length of the struts.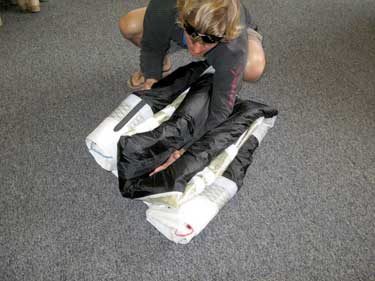 5) Break down the middle with forearm and fold over for a tight fit. (These folds are specifically designed to protect the mini battens along the LE and TE of the Bat or the Rampage II kites)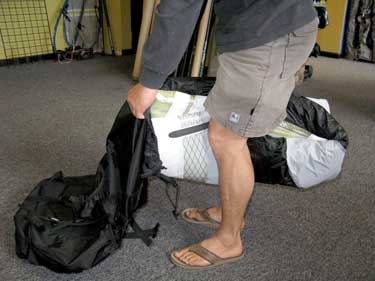 6) Hold Bat kite tight between your legs and insert kite it into the Bat-pack. Unlike the photo, it is easier to insert the folded end first.